I was born in Tenerife three days before the fall of the Berlin Wall, that wonderful city where I currently live working as a researcher of the German Academic Exchange Service (DAAD Forschungstipendiatin for friends). I received my PhD in Philosophy from the Autonomous University of Barcelona (I got Cum Laude and the right to a paella) thanks to the funding during four years of a FPU predoctoral scholarship from the Spanish Ministry of Education, Culture and Sports. I got my BA in Philosophy (University of La Laguna), BA in Musicology (University of La Rioja) and MA in Art Theory and Cultural Management (University of La Laguna). I have obtained a professional violin degree and have been an active member of young orchestras in Barcelona and Berlin. I was awarded in 2011 with the First Prize in Social Sciences and Humanities of the National Research Contest 'Archimedes' convened by the Spanisch Ministry of Education. As a PhD student, I have carried out research stays at the Social Research Institute of Frankfurt a.M. and twice at the Akademie der Künste in Berlin. I usually participate in national and international conferences. My research was presented in Istanbul, Rennes, Berlin, Barcelona, Madrid, Porto, Santa Cruz de Tenerife, Granada, Sevilla, etc. I write cultural reviews for Scherzo, Codalario, Culturamas, Núvol, ABC, La Opinión de Tenerife, Sul Ponticello, etc.and  for my own project, Cultural Resuena. I speak Spanish, English, German and Catalan una mica but amb molta gracia.
I am passionate about teaching and writing, especially about what I like most in the world: music and its relationship with culture and thought. I read almost everything that falls into my hands. I love pizza and paella, I sing decently under the shower and I like to cook dancing songs from the 90s.
What I offer is an alternative story, barely told, of music and philosophy put in relation. I am willing to explain what happens in music from a sonorous and historical perspective in relation to the history of ideas. What is that? For example, what is the relationship between the composition of works for several choirs in the sixteenth and early seventeenth centuries and Protestantism? What does tonality have to do with politics? Which kind of complicity exists between The Beatles and the artistic vanguards? Why do I sing «Despacito» even if I don't like reggaeton at all?
And this, how do I do it? Here are some formats:
Workshops about music and/or philosophy for everybody (no matter their command)
Program notes or a pre-concert talk
Content creation or direction of a cultural magazine / web
Design of educational programs for adults
Courses to discover or deepen in History of music (especially of the XX and XXI century)
Management and production of cultural events or research projects
Social networks and cultural marketing
See some examples and opinions. Don't hesitate writing me!
Ciklus Ensemble
I was invited to take part in «Diálogos» (Dialogues), a theoretical project of Ciklus ensemble
Content development in the official blog of Nino Díaz Foundation
I write articles about music history in the official blog of the Nino Diaz Foundation
I write monthly content about twentieth-century music theory in Sul Ponticello (Brandon LaBelle, Lachenmann, Cristoph Cox, etc.)
Symphonic orchestra of Tenerife
I have written the texts of the season book of the Tenerife Symphony Orchestra for the 2018-2019 season.
Program notes
I have written and write program notes for the Mahler Chamber Orchestra, for the Philharmonic Orchestra of Las Palmas de Gran Canaria, for the Canary Youth Orchestra, for the Symphonic Orchestra of Tenerife, for the Nino Díaz Foundation and for the Orchestra of the Pompeu Fabra University.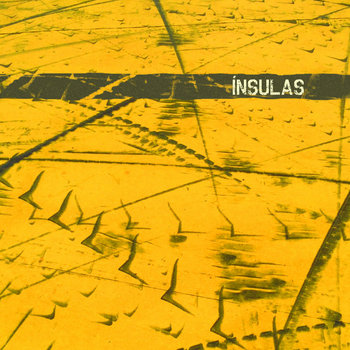 I wrote the libretto of Ínsulas sonoras, a CD based in field recording and electronic intervention by Wade Matthews, Manolo Rodríguez, Javier Pereira and Carlos Costa, recently released.
I have written about Ricardo Eizirik for the February issue of the Neue Zeitschrift für Musik
I offered musicological services from October 2016 to February 2017 at the 33rd edition of the Canary Islands International Music Festival. I wrote more than 30 articles for their official blog and hold 27 pre-concert introductory talks. I also collaborate in production and logistics, as well as press and communications
 I have been Head of press and communication in Early Music Project (EMA, currently ECOS Festival): Management of web content and social networks, writing informative dossiers and press releases, production and logistics of Early Music Aledo, el Festival Internacional de Música de Sierra Espuña, musicological advice and intermediation between external producers and the artists hosted by EMA.
I collaborate in the theoretical part, artistic direction and dissemination of the project Transmutare, of the Klem Laboratory, created specifically for the Santander International Festival.
Mixtur Festival
I collaborated as a volunteer in the 2017 edition of Mixtur Festival. I carried out interviews with artists during its second weekend (Rodrigo Sigal, Javier Quislant, Francisco C. Goldsmiths, Paul Beckett)
"The errant listening" Festival
I was at the round table with Marta G. Quiñones, entitled «Specualtive listening. The ex-ownership of objectivity».
Ensems Festival
I participated in the «Composition Meetings» in the 2018 edition together with José Luis Besada, Virginia Flórez and Belén Pérez. currently, I am part of the pedagogical team of the festival («Cerca Sonora»)
La Ser Lanzarote
I was interviewed at Cadena Ser Lanzarote on the occasion of my talk at the Casa de la Cultura in Arrecife about the originis of music.
I was interviewed, together with Rita López, by Luis Ángel de Benito about Nietzsche and music on the occasion of the cycle dedicated to the philosopher-musician at the Juan March Foundation.
Every two months or so, during 2017-2018, I reported on the schedule of contemporary music concerts in Germany in the program «Música Viva» on Radio Clasica, directed and presented by José Luis Besada.
I have also participated in La Tertulia de Radio Clásica and Ars Sonora, programs of Radio Clásica de Radio Nacional de España.
Arts Centers
I have given lectures as guest lecturer at the CCCB in Barcelona, at the Regenta de Las Palmas de Gran Canaria, at the Casa de la Cultura in Lanzarote, at the Ateneo Riojano in Logroño, at the Bach Cartagena Meeting in Murcia, etc.
Canary Islands Philosophy Olympics Jury
I have been a member of the jury for the 2014, 2016 and 2017 editions of the «Philosophical Photography» section and for the 2015 editions of «Philosophical Photography» and «Essay» at the Olympiad of Philosophy in the Canary Islands.
Our Sonorous World
Workshop of 4 or 8 sessions to discover the music of the 20th and 21st centuries in relation to the thought and culture of our time.
Daniel & Nina Carasso Foundation
Together with Miguel Álvarez Fernández, I carried out a complete mapping of the festivals and concert halls of classical, jazz and flamenco music throughout Spain.
Who I have written about?
Check some examples!
DAAD Postdoc Scholarship
From October 2017 to July 2018 I will be at the Adorno Archiv of the Akademie der Künste in Berlin working on the concept of form, space and time in the Adorno philosophy since 1950, when it began to have Stockhausen, Ligeti and Boulez as its interlocutors. To this end, I will be working on unpublished texts that can be found in Adorno Archive of great documentary importance.
PhD Thesis
The aim of my thesis, entitled «Thinking with the ears»: knowledge and music in the philosophy of Th. W. Adorno is to elucidate what it means and whether it is possible to «think with one's ears» in and from Adorno's philosophy. To this end, three axes are articulated: the first of them consists of an analysis of the constitution of the theory of knowledge (and the importance of music in it) in the adornian project through its criticism of the philosophical tradition. The second axis outlines the specific relationship between knowledge and music through some of its main constellations. The third axis focuses on the specificity of this «thinking with your ears». This consists of thinking about what elements of music (and more generally of sound) can re-articulate the philosophical knowledge, constituted from the tension between presence and representation and the framework of visual logics.
I have been a lecturer in the course «Aesthetization of politics and politicization of art» (organized by Laura Llevadot) of the summer courses of the University of Barcelona.
17, Instituto de Estudios Críticos (Mexico)
I have taught the online course «Our Sonorous World: Thought and Music in the 20th Century» with students from different parts of Latin America thanks to platform 17, Institute of Critical Studies (Mexico).
Universidad Autónoma de Barcelona
Teaching team in
Art Theory (Subject of the Degree in Art History. Professor Miquel Molins Nubiola),
Philosophy of Art (Subject of the Degree in Philosophy, Professor Jèssica Jaques Pi)
Aesthetics (Subject of the Degree in Philosophy, Professor, Jèssica Jaques Pi).
Occasional teaching in
Philosophy of History (Subject of the Degree In Philosophy. Professor Gerard Vilar Roca).
Seminar on Aesthetics and Criticism ((Subject of the Degree In Philosophy. Professor Gerard Vilar Roca).
Occasional teaching in
Master's Degree in Contemporary Philosophy (Art Module).
Coordinator of the «Applied Aesthetics» working group.
Joventuts Musicals de Sabadell
I have been a teacher of the Musical Didactics organized by Joventuts Musicals de Sabadell in collaboration with Fundación Bosch i Cardellach. Apart from the workshop on musical dissemination Our World of Sound: music and thought in the twentieth century, I have also delivered the following sessions:
Sibelius and his contemporaries. Musical aesthetics at the beginning of the 20th century (in collaboration with the Ibero-American Institute of Finland)
Can noise be music? Some reflections on noise.
«Although her figure does not appear on stage, this young woman represents one of the premieres of this edition of the International Music Festival of the Canary Islands. […] Marina Hervás squanders virtuosity, improvisation, freshness, empathy…» [Sergio Lojendio]
«If the 33rd IFCM has brought strategic changes in search of new audiences, one of its main bulwarks has been the musicologist and blogger Marina Hervás, who has managed to captivate locals and strangers. […] She has managed to become in record time an indispensable and highly respected professional in the Canarian culture» [Enrique Mateu]
«The speaker did not disappoint me: framed in a rather clear and exquisitely articulated structure, her speech flowed agile and full of valuable intellectual stimuli (what in the past they called «fermenta cogitationis»), exhibiting at all times a good balance between the musicological and socio-historical backgrounds, all conveniently seasoned with appropriate brushstrokes of a philosophical nature. […] A real intellectual pleasure!] [Jordi Cañadell]
Do you have an idea and think that I can help you to develop it? Maybe is it a musical project? Do you think we can work together? Do you need someone to present your concert, to explain to the audience what the works they are going to listen to are all about? Are you interested in learning more about, for instance, the secret relationship between the Baroque and cinema? Don't hesitate writing me!
mhermu [@] gmail.com